Home » OSSA Elevated Work Platform (EWP- through Touchback Safety Inc.)
OSSA Elevated Work Platform (EWP- through Touchback Safety Inc.)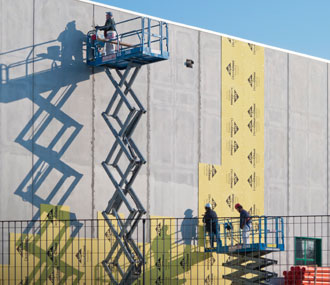 Armour Safety presents OSSA Elevated Work Platform (EWP) through OSSA Accredited Provider: Touchback Safety Inc.
The theory portion covers: OH&S and manufacturer requirements, equipment inspection and maintenance,  safe operating procedures, wind and weather requirements, electrical safety, types of EWP's, hazard assessments, pre-operation inspections, function tests, working envelopes, envelope management systems, tail swing, working weights, emergency controls, oscillating axles, and extendable axles. There is a hazard identification worksop and a written review at the end of the theory portion.
The practical portion covers: hazard assessment, pre-operational inspection, function tests, work area and path of travel inspection, review of the operators manual and actual operation of a unit; the trainee must go through a complete series of functions until the Instructor is confident in the Trainee's ability to identify and operate all controls, including emergency controls.
A variety of teaching strategies are used to facilitate learning including discussion, guides/manuals, PowerPoint, and equipment specific practical training.
Course Length: 8 hours.
Pre Requisites: OSSA Fall Protection End User training
Outcomes: Upon successful completion of the theory (passing mark of 80%) and practical components each participant will receive a certificate that is valid for three years. Course participants will be able to apply the knowledge and skills learned.
Additional Notes:
Appropriate clothing is recommended (i.e. jeans, pants, PPE).
Participants should be physically capable to perform the required exercises to pass the program e.g., employees not on Workers' Compensation or light duty.
The equipment being used needs to have been inspected within the last year and the equipment manual must be readily available for training purposes.