Home » Global Ground Disturbance Level II®
Global Ground Disturbance Level II®
Effective June 1, 2022, all credit card payments for both businesses and individuals will be processed the day prior to class. Cancellation must be given 24hrs prior to class time to avoid this charge. No refunds will be issued for late removals. Thank you.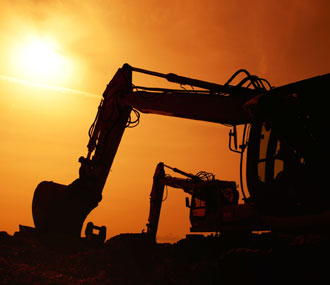 Global Ground Disturbance Level II® is designed for any party that is supervising a ground disturbance, independently performing a ground disturbance, or issuing and receiving ground disturbance permits. The program ensures that Level II® personnel are familiar with, and fully understand, all the regulations (Sk, & AB.) and variances involved when a ground disturbance takes place.
The course is presented in a logical sequence – from the pre-planning stage to the actual dig – and highlights the "'musts" compared to the "shoulds". Level II® is the standardized program recognized by industry regulators. Participants learn how to clarify sources when searching for underground facilities, provide notification to the facility owner and receive owner notification.
Participants gain an understanding of the necessary approvals/crossing agreements and regulations necessary before creating a ground disturbance. They learn to create a plot plan/site drawing, gain an understanding of line locating and learn about types of exposure. Participants will also learn how to do a back-fill inspection, as well as how to use permits and conduct pre-job meetings. Emergency response plans and what to do in case an underground facility is contacted are also covered.
Objectives are tested by written competency exam. Certification, valid for three years, is issued upon completion of objectives. This course is assessed to the ABCGA Standard 201 Ground Disturbance - Supervisory.
Course Length: 8 Hours
Pre Requisites: None
Outcomes: Upon successful completion of this course (minimum score of 80%) each participant will receive a certificate that is valid for three years. Course participants will be able to apply the knowledge and skills learned.