Home » Online Pipeline Construction Safety Training (PCST)
Online Pipeline Construction Safety Training (PCST)
Effective June 1, 2022, all credit card payments for both businesses and individuals will be processed the day prior to class. Cancellation must be given 24hrs prior to class time to avoid this charge. No refunds will be issued for late removals. Thank you.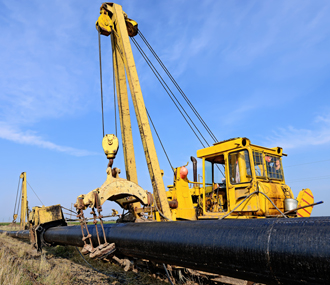 Pipeline Construction Safety Training (PCST) is designed to help the pipeline worker know how to respond to worksite health and safety issues by taking the worker through the entire pipeline construction process from beginning to end.  This course provides workers with tools to help them recognize, assess, and control hazards, operate a vehicle safely, operate equipment safely, and emergency response.
Key Elements:
Lesson 1: Work preparation
Lesson 2: PPE and WHMIS review
Lesson 3: Hazard recognition and control
Lesson 4: Front end operational hazards and controls
Lesson 5: Rigging and hoisting hazards and controls
Lesson 6: Pipe hazards and controls
Lesson 7: Pipe assembly and coating hazards and controls
Lesson 8: Specialized work hazards and controls
Lesson 9: Environmental hazards and controls
Lesson 10: Back end operational hazards and controls
Lesson 11: Vehicle operation
Lesson 12: Equipment operation
Lesson 13: Emergency response
PCST was created for pipeline workers to enhance their health and safety awareness and to help prevent injuries to workers. The Construction Sector Council has worked with pipeline construction workers, contractors and safety experts across Canada to develop this 13-lesson interactive training course that will give students greater awareness about pipeline construction safety.
Course Length: 6 Hours.
Pre Requisites: None
Outcomes: A final mark of 100% is required in order to receive a certificate of completion. There is a printable certificate that you can print once you successfully complete the course and exam. Course participants will be able to apply the knowledge and skills learned.
Additional Notes:
You may save your work, log out, and continue at a later time.