H2S Alive
Effective June 1, 2022, all credit card payments for both businesses and individuals will be processed the day prior to class. Cancellation must be given 24hrs prior to class time to avoid this charge. No refunds will be issued for late removals. Thank you.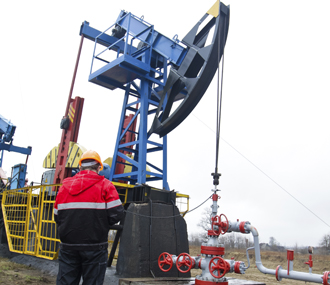 This course is required by oilfield companies and is intended for all workers in the petroleum industry who could be exposed to hydrogen sulphide (H2S). The primary focus is to help people work safely in and around H2S environments. This course covers the physical properties and health hazards of H2S, how to protect oneself and basic rescue techniques. Each participant is required to operate a self-contained breathing apparatus and perform rescue lift and drag exercises. Legislated requirements under Saskatchewan OH&S regulations are met.
Key Elements:
H2S Properties, Health Hazards and Locations

Properties; H2S Health Hazards; Locations; Review

Hazard Assessment and Control

Overview of hazard assessments; Step1: Identify the hazards; Step 2: Evaluate the risks; Step 3: Apply Control Measures; Step 4: Monitor the effectiveness of control measures

Respiratory Protective Equipment

Major components of self-contained breathing apparatus; Using a self-contained breathing apparatus; Major components of a supplied air breathing apparatus; Using a supplied air breathing apparatus

Detection of H2S

Electronic monitors versus detector tube devices;

Initial Response strategy

Seven-step initial response strategy; Step 1: Evacuate; Step 2: Alarm; Step 3: Assess; Step 4: Protect; Step 5: Rescue; Step 6: First Aid; Step 7: Medical Aid

Exam
A variety of strategies are used to facilitate learning including discussion, guides/manuals, PowerPoints, group projects, and practical exercise including rescue drags, air monitor usage, and donning/doffing of SCBAs.
Course Length: 7-8 Hours
Pre Requisites: None
Outcomes: Upon successful completion of this course (minimum score of 70%) each participant will receive a certificate that is valid for three years. Course participants will be able to apply the knowledge and skills learned.
Additional Notes:
Appropriate clothing is recommended (i.e. jeans, pants, closed toe shoes).
Participants should be physically capable to perform the required exercises to pass the program e.g., employees not on Workers' Compensation or light duty.