Hazard Assessment
Effective June 1, 2022, all credit card payments for both businesses and individuals will be processed the day prior to class. Cancellation must be given 24hrs prior to class time to avoid this charge. No refunds will be issued for late removals. Thank you.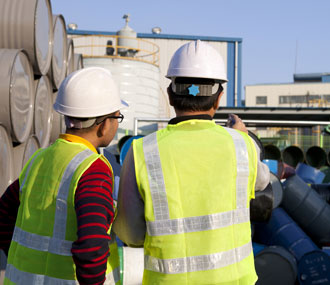 This course is aimed at any supervisor, foreman, lead hand, or key employee that needs to identify, evaluate, and control workplace hazards. The course material can easily be tailored to use company specific forms such as job safety analyses, field level risk assessments, and risk matrices.     
Key Elements:
Introduction to Hazard Assessment

Understand individual responsibilities; Why we assess hazards; Saskatchewan OH&S Regulations

Hazardous Conditions

Conditions that create injuries; To identify workplace injury components; Apply injury conditions to workplace components

Hazard Classes

Types of hazards; Prioritizing hazards

Prioritizing Hazards

Risk matrix; Identification and prioritization; Simulated hazards

Hazard Control

Legislated requirements that apply to hazard control; Responsibilities; Measures available to control hazards

Course Exam
In this course a variety of teaching strategies are used to facilitate learning including discussion, guides/manuals, PowerPoint, and videos. 
Course Length: 7 Hours
Pre Requisites: None
Outcomes: Upon successful completion of this course (minimum score of 75%) each participant will receive a certificate that is valid for three years. Course participants will be able to apply the knowledge and skills learned.