Forklift Safe Operator
Effective June 1, 2022, all credit card payments for both businesses and individuals will be processed the day prior to class. Cancellation must be given 24hrs prior to class time to avoid this charge. No refunds will be issued for late removals. Thank you.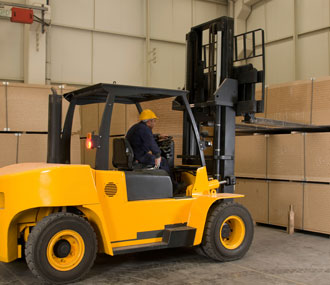 This course is required for anyone who operates a forklift as identified in Saskatchewan's OH&S legislation. As of 2007, anyone who operates powered mobile equipment must have a minimum of 16 hours training.  The training is a combination of classroom instruction and practical experience. The instruction portion covers all pertinent aspects of Table 14.1 of the Saskatchewan OH&S regulations. 
Key Elements:
Introduction to Forklift

Forklift Fundamentals

Pre-Operation Inspection

Balance, Stability & Capacity

Safe Operating Guidelines

Safe Load Handling

Forklift Refueling

Battery Care

Theory Exam

Practical Exam
In this course a variety of teaching strategies are used to facilitate learning, including discussion, guides/manuals, PowerPoint, and equipment specific practical training.  At the conclusion of each course participants may receive a certificate of completion provided the employer can give credit for past experience.
Course Length: 8 hours. A minimum of 8 hours of previous practical equipment specific experience is required in order to receive certification at the completion of the course.
Pre Requisites: None
Outcomes: Upon successful completion of the theory and practical components (16 hours classroom and practical training combined) each participant will receive a certificate that is valid for three years. Course participants will be able to apply the knowledge and skills learned.
Additional Notes:
Appropriate clothing is recommended (i.e. jeans, pants, PPE).

Participants should be physically capable to perform the required exercises to pass the program e.g., employees not on Workers' Compensation or light duty.

Must have a total of 16 hours training consisting of theory and practical experience before a certificate can be issued.