Home » Defensive Driving Course (DDC)
Defensive Driving Course (DDC)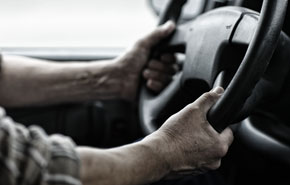 The Canada Safety Council's Defensive Driving program is an established, proven program that meets the needs of today's complex traffic environment. It is designed to help workers become better and safer drivers. The course is beneficial to anyone who drives either a company vehicle or their own vehicle on the job. It offers the opportunity to learn what is involved in driving defensively, why and how various types of motor vehicle collisions occur, and what it takes to prevent them.  Defensive driving represents an approach to the driving task that can lessen your chances of being involved in a motor vehicle collision. 
Key Elements: 
Principles and Foundations

Defensive driving; Preventable collisions; The standard accident prevention formula; The six categories of driving conditions; Using the eye-lead time technique; Stopping distance; Following distance

The Driver

Driver attitude; The pre-trip mental inventory; Alcohol (BAC. The Law, The Penalties); Over the counter/prescription drugs; Illegal drugs; Fatigue; Emotions; The four categories of impairment; Taking care of your vehicle

Intersections

Right-of-way regulations; Turning; The four-point plan for intersection safety

Aggressive Driving
Other Road Users (Supplemental Module A)

Critical age groups; Traffic collision problems; Backing collisions; Occupant restraints-sense and nonsense; In the event of a collision; First aid in traffic collisions 

Winter Driving (Supplemental Module B)

Safe driving practices; Before driving; Getting unstuck; If you are trapped in a car during a blizzard; Frostbite or hypothermia

Pre-Trip Inspections and Fuel Efficiency  (Supplemental Module C)

How can you be fuel efficient?; Pre trip inspections; Taking care of your car; Tires and tire care
A variety of teaching strategies are used to facilitate learning including discussion, guides/manuals, PowerPoint, videos and handouts.  
Course Length: 6 Hours
Pre Requisites: None
Outcomes: Upon successful completion of this course (100% Attendance) each participant will receive a certificate. Course participants will be able to apply the knowledge and skills learned. 
Additional Notes:
Optional modules (1 of 3): Other Road Users, Winter Driving, Pre-Trip Inspection/Fuel Efficiency